The Think Twice Conference 2014
February 22nd – 23rd, 2014 in Frankfurt (Main), Germany
Social Event on Sunday
Today, we meet at African Queen, Stuttgarter Strasse 21, at 20:00.
The social event on day 1 (Saturday) will take place in the Dauth-Schneider at Neuer Wall 5. Start at 20:00.
On day 2 (Sunday), lunch is at MoschMosch, Wilhelm-Leuschner-Strasse 78 at 12:30.
The conference is being streamed and recorded.
Registration for ThinkTwice Conference is still open
With slightly over a week to go until the start of the ThinkTwice 2014 Conference, there are still plenty of seats available. You can still register by clicking "Registration" link above in the menu, or here. The conference fee for the whole two-day event is 25 Euro that will be collected at the entrance.
Ahoy,
we are glad, that you are coming to the ThinkTwice conference to Frankfurt this weekend. We are busy preparing everything till the last minute, but would like to communicate some last minute details with you.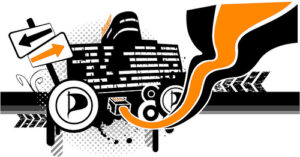 The venue address:
Gewerkschaftshaus Frankfurt am Main
Wilhelm-Leuschner-Straße 69
60329 Frankfurt am Main
The beginning of the conference is at 10:00, the doors opens from 09:00. On Sunday, we will start at 11:00h. Please see the agenda page, that could be updated as we go.
For those people, who are arriving already on Friday evening, we would like to invite you to visit the central office of the Pirate Party of Hesse (opens at 15:00)
Meeting Point (Friday, 15h ~ 21h)
Pirate Party of Hesse Office
http://lgs.piratenpartei-hessen.de/
Seehofstraße 5
60594 Frankfurt am Main
Tel.: +49 69 66124108
E-Mail: geschaeftsstelle@piratenpartei-hessen.de
You can go with a direct connection from Frankfurt airport with the suburban train S8 or S9 to Mühlberg station heading to Hanau station (Hanau Hbf). It will take about 30 minutes. From Mühlberg station, the Pirate Party of Hesse office is only 450 meter (~ 5 minutes walk).
Later in the evening there is the regular meet-up of the Pirates in Offenbach am Main in India Gate (an Indian Restaurant), some conference speakers and organizers will attend it, and we hope, that you could join us as well!
Friday evening event:
from 19h in India Gate in Offenbach
http://www.india-gate.net/
Salzgäßchen, Offenbach
(S-Bahn Station "Marktplatz")
http://goo.gl/mc6eyS
If anything happening, you are lost, or need any assistance, please do not hesitate to contact Gregory Engels at the phone +49 172 8534491 or twitter @dichter
Due to logistical reasons, we have extended the deadline for the Call for Submissions to January 26th
CALL FOR SUBMISSIONS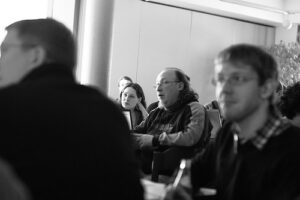 ThinkTwice Conference 2014 "Away from Keyboard"
Submission Deadline: January 14th, 2014
Contact: conference @ pp-international.net
We are happy to announce the start of submission process for PPI's first international ThinkTwice conference. The aim of the conference is to bridge between the worlds of the Pirate Parties, Academia and NGO to foster a mutual exchange of ideas and experiences that are worth spreading.
For this first ThinkTwice conference, the tag line is "Away from Keyboard". The conference will offer space for up to 300 participants to emerge over the course of the two days into talks, presentations and panels focusing on the future and upcoming challenges. All sessions will be streamed, and the video recordings published afterwards.
We are looking for session submissions from Pirates, NGOs and Academia to the following tracks: (other topics are allowed as well)
Creativity: copyrights, patents, collaboration, citizen journalism, media, DRM, open access, FOI, public licensing, policy reform, education, etc…
Human Rights: security, data protection, surveillance, FOI, basic income, emigration, voting rights, drones, non-proliferation, dual use technology, encryption, anonymity, transparency, net neutrality, open data, egovernment, society, whistleblowing, political science, etc…
Revolution: Future, innovation, liquid democracy, transhumanism, cyborgs, start-ups, vision, 3d-printing, crowdsourcing, big data, participation, pirate parties, artificial intelligence, globalization, space travel, social networks, etc…
Terms and conditions of paper submission
Title and abstract of the proposed session should be entered into the conference website at http://tt14.pp-international.net by 14 January 2014 (please create an account first in order to see the submission form).
The submissions are accepted in English language only
In case of the acceptance of the submission, the session material and eventual audio and video recordings will be published with a CC-BY 4.0 license
In case of any financial support, the name of the organization or institute should be reflected in the abstract. Evidently, submission and publication of such papers are subjected to a letter of consent from the respective organization or institute to Pirate Parties International.
Key milestones
Conference is on 22nd and 23rd of February 2014 in Frankfurt am Main, Germany
Deadline to submit your proposal is January 14th 23:59 CET
Speaker notifications by January 22nd 23:59 CET
Final Version Due on February 09th 2014 23:59 CET